Why Cannabis Candles?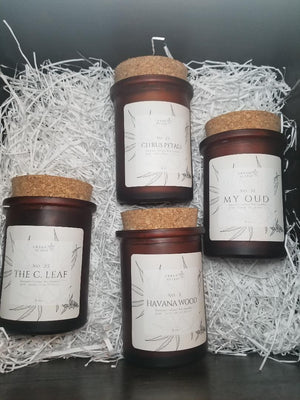 .There's no doubt about it—the benefits of hemp are endless. Along with the rise in popularity of cannabis products also comes the widespread dissemination of hemp's health advantages, as well as the versatility of its properties. Clearly, it's time to break the stereotype that cannabis is only for hippies; in fact, it's useful to humans, animals and even automobiles.
Cannabis consumption is a new frontier, one with incredible health benefits without ingesting the plant. It's good for the environment because cannabis farmers don't need a ton of pesticides to keep their plants healthy, and it doesn't require much water to bring in a great crop.
The cannabis essential oil found in our candles is distilled from the bud of cannabis sativa. Using water and steam, the plant releases oils without becoming damaged. Those essential oils, according to laboratory analysis, share chemistry with oils such as citrus, pine and basil.
Our candles deliver a perfect dose of cannabis oil into the air. The scent can relieve stress and anxiety. It will also promote a restful night of undisturbed sleep. Say goodbye to insomnia and let the candle's fragrance clear your mind and lower your heart rate into a restful state.
Do you have the right candle for every room in your house? Find the aromatherapy you need today.
Healthy Habits at the End of the Wick.
Leave a comment
Comments will be approved before showing up.
---
Also in Urban Re-Leaf Candle Blog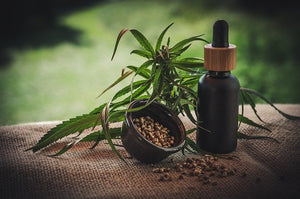 Dear Friends,
Happy Holidays! If you're still searching for the perfect gift for friends and family who love the cannabis/ hemp world, here's my holiday gift guide featuring the best cannabis cookbooks, accessories, infused eats, and infusion devices out now.