Cannabis Gift Guide for the Holidays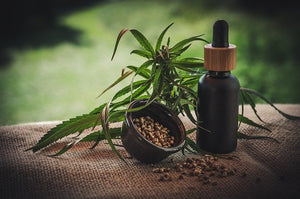 Dear Friends,
Happy Holidays! If you're still searching for the perfect gift for friends and family who love the cannabis/ hemp world, here's my holiday gift guide featuring the best cannabis cookbooks, accessories, infused eats, and infusion devices out now.
LEVO Infusion Device + Accessories
LEVO's infusion devices are designed exclusively for activating and infusing botanicals into oil, butter, plus more! I especially love their easy-to-use accessories and kits. The ultimate gift for beginner chefs! Click here to purchase.
Potli's Gourmet Products
If you're planning to host an event this holiday season or gift a host/hostess with something scrumptious, Potli's lineup of savory and sweet gourmet products make for an excellent addition to any food spread. I'm especially fond of their infused shrimp chips…you'll want to eat more than just one! Click here to learn more.
Cannabis Drinks Book
For beverage lovers! My latest book includes a wealth of information covering the infused beverage category, sensory evaluation techniques, mixology tips, how to create infusions, seasonal recipes, and so much more. This book is the perfect gift for anyone looking to learn more about infused mixology or simply making a delicious drink to pair with any festive occasion. Click here to learn more.
For candle lovers!  My candles and room sprays contain cannabis essential oils, cotton wicks, no phthalate fragrances and can be recycled after the candle burns.  Our bubble bath contains either 100 mg and 400 mg Broad Spectrum CBD.  If you are looking for relaxation and great scensory experience then our product line will not let you down.  From floral scents of My Oud to our earthy scent Havana Wood with tobacco and sandlewood your nose will have a delightful party.  Click here to purchase.
Pot d'Huile Gourmet Products
I absolutely adore Pot d'Huile's gourmet infused culinary items. In addition to their classic line of infused olive oils, Pot d'Huile has partnered with leading chefs across the country to produce a collection of exquisite hot sauces, chile oil, sesame oil, and more. The brand has also launched its beauty line, Pot d'Huile BEAUTÉ, which includes a luscious body balm and extra virgin facial oil. Click here to purchase.
Waffleye Leaf-Shaped Waffle Maker
For those who LOVE waffles! Waffleye's leaf-shaped waffle maker is guaranteed to enhance any breakfast this holiday season. Whether you infuse the waffle batter or top your waffles with infused maple syrup, this waffle maker is a fun staple to have in your kitchen. Click here to purchase.

Cheers, and wishing you a wonderful holiday season!
With gratitude,
Denise Smith
Urban Re-leaf
Leave a comment
Comments will be approved before showing up.
---
Also in Urban Re-Leaf Candle Blog
With me living in Los Angeles there are so many great local stores to shop in.  A lot of these stores are  owned by women who support other small businesses.  Here is a list of stores that you need to check out this holiday season.