Urban Re-Leaf Candles for a Healthy Environment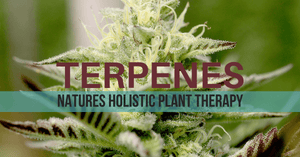 Urban Re-Leaf Candles for a Healthy Environment
Once upon a time, candles were essential for interior lighting. After Edison's light bulb came along, candles were relegated to the shelf, saved for special holidays or maybe a power outage.
Not anymore. Now that natural ingredients are used to make them, candles are emerging as a perfect way to create a healthier environment. Candles aren't just for romantic evenings when lighting them at home or in the office can offer health benefits.
Read on to find out what makes a candle "good for you."
Igniting Terpene Power
Herbs, flowers and fruits have signature aromas, and our body responds to these. When plants are processed, the organic compounds within create distinct flavors or perfumes, and the most beneficial compounds they contain are terpenes.
In fact, cannabis is rife with 350 different terpenes, which is the reason one strain smells and tastes different from another. In the case where cannabis smells like fresh-cut grass or pines, it's because they contain the terpenes, pinene and limonene.
A terpene is a beneficial organic compound in every plant, and it reacts in unique ways within the cells of the human body.
What does this mean for you? Consider how using a citrus body wash wakes up your senses and energizes you for the day. That's because of terpenes in the citrus and how they interact within your body.
The effects on your body and mind depend on the terpenes.  Lavender extract or chamomile tea are the perfect antidotes to a stressful day. Again, the organic compounds within those plants act on the nervous system through the sense of smell with a calming effect.
Cannabis contains its own powerful terpenes, and at Urban Re-Leaf it's our honor to discover the most beneficial scents and incorporate them into amazing candles that will do more than improve the atmosphere of your home or workplace.
Ambiance is great, but what's even better is promoting an overall sense of wellness through organic chemistry. Terpenes are ready to work for you.
Leave a comment
Comments will be approved before showing up.
---
Also in Urban Re-Leaf Candle Blog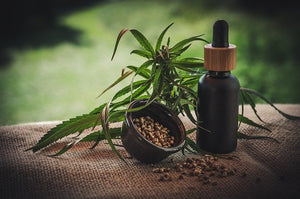 Dear Friends,
Happy Holidays! If you're still searching for the perfect gift for friends and family who love the cannabis/ hemp world, here's my holiday gift guide featuring the best cannabis cookbooks, accessories, infused eats, and infusion devices out now.