TOBACCO IS THE LATEST SEXY SCENT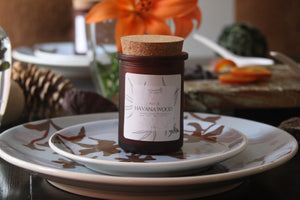 It's very well known that consuming tobacco is definitely not good for you—but what about smelling it through a perfume, cologne, spray or candle?
Tobacco is a popular scent in many men's colognes—all you need is to take a visit to a department store and you'd be hard-pressed not to see it featured on the shelves. Tobacco as a fragrance is sweet, but there's also a quality of amber and richness that make it appealing to men and women all over the world. Perhaps it brings about images of 1930's cocktail hours in smoking lounges, a throwback to a different era that oozed class and grace.
 In addition to it being a naturally masculine scent, it's also slightly dangerous and rebellious. Whoever thought it would find its way back into the mainstream? On the whole, tobacco is woody and complex, making it a top pick for many gifts. Thankfully, you don't have to be a smoker to appreciate the tobacco scent. And who knows? Maybe it's attracting more male customers to the world of fragrances and scented candles?
 If you're looking for a top tier tobacco-scented cannabis candle, a popular pick from Urban Re-Leaf is called Havana Wood, which instantly relaxes you with earthy and rich smells and tones. If you're looking for a companion candle to Havana Wood, I also have a great one called Woodsley, containing vanilla and bourbon roasted pecans. Yes, Woodsley is sure to relax you, as do all my candles, but it also might make you a little hungry, as it's hard to beat the aroma of bourbon and tobacco combined.
Masculine aromas like whiskey, wood, spice and leather pair well with tobacco scents, meaning there are countless choices when it comes to finding the tobacco-based best fragrance. Whether it's lighting a few Urban Re-Leaf candles and having a quiet evening at home reading a good book or sitting around a dinner table entertaining family and friends, such scents are ideal for most occasions. Thankfully, we live in a time where we can appreciate a fragrance like tobacco without having to smoke it!
 In the end, finding the candles that fit your palette and preferences is important, but it's hard to ignore the onslaught of tobacco-based products on the market. This is quite the comeback and appeals to men and women all across the board.  Urban Re-Leaf Cannabis Coconut wax candles like Havana Wood the tobacco candle, Thicket or The C. Leaf our woodsey scent candles are a welcome scent contributions to your home environment.
Leave a comment
Comments will be approved before showing up.
---
Also in Urban Re-Leaf Candle Blog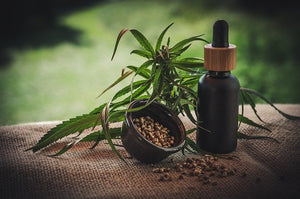 Dear Friends,
Happy Holidays! If you're still searching for the perfect gift for friends and family who love the cannabis/ hemp world, here's my holiday gift guide featuring the best cannabis cookbooks, accessories, infused eats, and infusion devices out now.