The Wonders and Versatility of Hemp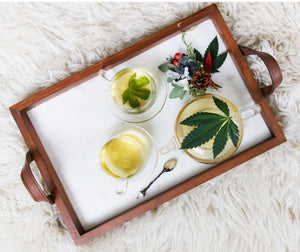 There's no doubt about it—the benefits of hemp are endless. Along with the rise in popularity of cannabis products also comes the widespread dissemination of hemp's health advantages, as well as the versatility of its properties. Clearly, it's time to break the stereotype that cannabis is only for hippies; in fact, it's useful to humans, animals and even automobiles.
Cannabidiol—otherwise referred to as "CBD"—can treat a spectrum of medical disorders from anxiety to even epilepsy. CBD oils have been known to relax people without the use of potentially harmful pharmaceuticals. And good news—cannabis also comes in the form of candles. Urbanre-leaf's cannabis candles are intended to help facilitate a soothing environment, whether outside by the pool or in the comfort of your own bedroom.
Hemp is a superfood, as it's an optimal source of protein. If you're been to a health food store recently, you have probably seen hemp seeds and even hemp milk. They can also be used to make butter, protein powder and even help-infused wine. Hemp collars for dogs are even making their way to the market, as they are strong and long lasting. Hemp-based clothing is an ideal pick for those who appreciate its hollow fibers, which can keep people cool in the summer and warm in the winter.
Furthermore, hemp beauty products prove to be good for your skin, not you're your insides. Whether you're looking for lip balms, lotions, cosmetics or shampoos and conditioners, hemp does not clog pores and also has antioxidant properties.
Perhaps even one use for hemp many people aren't aware of is in cars, as it can be incorporated into floor mats and even seat covers. Some automobile experts have even proved you can make interior and exterior panels from hemp. The durability of this natural wonder is often cited as being the reason why it can be utilized to make a series of consumer products—from jewelry to diapers and even sanitary napkins. (And in the manufacturing process, harmful chemicals like petroleum can be avoided.)  
Clearly, the uses for hemp are tenfold and continue to grow and develop every day, as does the value of cannabis candles and their healing properties. Try opting for Urbanre-leaf's Havana Wood, which has a strong tobacco fragrance that is sure to relax you. Alternatively, the ocean wave amber and lily scents found in Calming Lily are great for any occasion.
Leave a comment
Comments will be approved before showing up.
---
Also in Urban Re-Leaf Candle Blog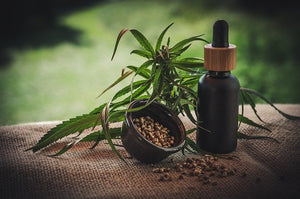 Dear Friends,
Happy Holidays! If you're still searching for the perfect gift for friends and family who love the cannabis/ hemp world, here's my holiday gift guide featuring the best cannabis cookbooks, accessories, infused eats, and infusion devices out now.