Spring Time Bath Rituals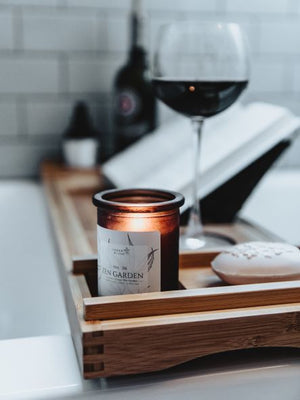 Spring is such a beautiful time of the year. Moods are lifted, and there is a flow of positive energy that seems to permeate everything we do.
I always love to revamp my bath routine at this time of year by adding a few spring-like touches to my evening rituals. Given below are a couple of seasonal tips that will help turn your time into a tranquil spa-level experience that will nurture every aspect of your being.
Seasonal Spa Water: This time of the year, be creative with your spa water. Try infusing water with fresh strawberries and mint. During your soaks, keep a large glass on hand. This small, simple touch adds an ultra-luxe vibe.
Fresh Flowers: Spring is the season of flowers, and that should be celebrated. To incorporate flowers into your bath routing, simply choose the ones you love. Keep the focus on one flower allowing the other branches and leaves to frame the main flower's beauty. Keep your arrangement where you can see it while you bathe. You can always move it after your soak.
The Spring Robe: I have two cotton yukata (casual kimonos) that I love using during my spring and summertime bathing rituals. Switch out your winter robe for something light and spring-like. Go for airy, crisp colors on refreshing woven cotton.
Cool Down the Water: Step out of the winter and cool down the water for your soaks. I prefer hot water in winter, warm in early spring, and then move onto tepid water as the weather heats up. There is something so casual, relaxing, and languid about a mild bath. Add in our Urban Re-Leaf CBD Bubble Bath. With several scents to choose from it can alter your mood and mindset. You will likely find that you can linger in these soaks much longer than usual. I usually fall asleep! Enjoy this relaxing time as it is truly a unique warm weather experience.
I can't wait to celebrate the upcoming warmer weather with you. Enjoy this beautiful season of renewal and new beginnings.
Warmest wishes,
Leave a comment
Comments will be approved before showing up.
---
Also in Urban Re-Leaf Candle Blog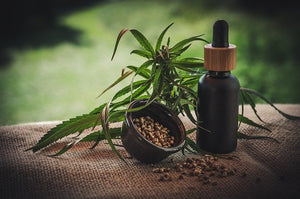 Dear Friends,
Happy Holidays! If you're still searching for the perfect gift for friends and family who love the cannabis/ hemp world, here's my holiday gift guide featuring the best cannabis cookbooks, accessories, infused eats, and infusion devices out now.