How Does Scent Affect You?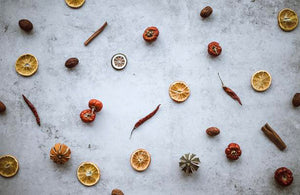 HOW DOES SCENT AFFECT YOU?
Scents, aromas and fragrances affect people in a variety of ways. How many times has your mood been instantly altered because of a pleasing smell? Much of this belief is the science behind aromatherapy, emphasizing certain fragrances eliciting certain physiological responses.
 Do you remember the last time you lit a candle that evoked a particular scent to generate a particular feeling or mood? Naturally, the healing properties of cannabis candles are plentiful, offering a healthy alternative to relaxation—winding down and nurturing your body, mind and soul.
 A recent study on the effects of scents was conducted through the Oxford-published journal Chemical Senses. Scientists found that smells, in general, can do the following three things:
shift a person's thinking and behavior
alter psychological parameters such as heart rate and body temperature
evoke emotional memories
 Furthermore, they discovered there are five basic emotional categories of scents:  
1.happiness/well-being
2.awe/sensuality
3.disgust/irritation
4.soothing/peacefulness  
5.energizing/refreshing
Nice to know science is catching up to what candle makers have known for decades!
Naturally, an individual's response to a particular fragrance is highly—well, individual. Through cultivating a love for cannabis candles, I have found a variety of scents intended to relax you.
My Oud is a candle many people appreciate that contains plum and agarwood, ideal for a quiet night in after a long day. Citrus Petals contains grapefruit, acai and red currant for a harmonious blend of spice and fruit.
If you're aiming for a long bubble bath, I highly recommend Calming Lily, centered around ocean waves, Ambre and lily. Our signature candle is called The C. Leaf, known to be a tad spicy and a real ode to cannabis.
Finding the right scent for you is important and may take some trial and error. What relaxes you may repulse someone else and vice versa, so it's really about trying new scents and taking note of the impact they make on your psyche.
Urban Re-Leaf cannabis candles make excellent gift ideas, especially if you know a friend or loved one who likes a particular scent. What is more personal than catering to their preferences and adding to their home décor?
Nowadays, shopping small and indie has never been easier with the convenience of online commerce. Take note of the fragrances that you and those you care about love and supplement the holidays with hand-poured Urban Re-Leaf cannabis candles! After all, have you ever known anyone to complain about being too relaxed?
Leave a comment
Comments will be approved before showing up.
---
Also in Urban Re-Leaf Candle Blog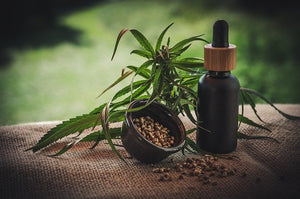 Dear Friends,
Happy Holidays! If you're still searching for the perfect gift for friends and family who love the cannabis/ hemp world, here's my holiday gift guide featuring the best cannabis cookbooks, accessories, infused eats, and infusion devices out now.