Cupid's Arrow & Candles for Valentines Day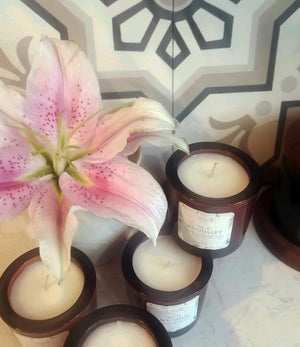 With Valentine's Day approaching, men and women all around the country are making mad dashes to restaurants, live performances and flower shops to show their love for each other. And why shouldn't they? Placed in the shortest month of the year, February, Valentine's Day is an opportunity to show significant others, objects of affection, spouses, partners, boyfriends and girlfriends that you care. Also—who doesn't relish a little bit of romance? It's good for the body, mind and spirit and makes us feel rejuvenated and alive.
Candles are a big part of romantic life, as anyone planning an evening with "just the two of you" know all too well. Whether it's Urban Re-leaf candles made from coconut wax cannabis essential oils, they are truly an ideal pick for this important holiday celebration of Cupid's arrow. How perfect would the tantalizing aroma of English garden and bamboo found in the popular candle Zen Garden be strategically lit over a romantic dinner? What about arranging a few of the best-selling Salonka candle, known for its spicy and exotic properties, all along the bathtub to honor a lifetime or a short time of being together? The possibilities are endless, especially when it comes to new and inventive ways to impress your loved one with the variety and nuance of Urban Re-leaf cannabis candles.
Is it no surprise that a former lover we refer to as "an old flame" or a current and lifelong partner as "the love of one's life"? The connection between candles and romance has been in the zeitgeist for hundreds of years and rightfully so—low levels of light tell our bodies it's time to relax. This opens the gateways for love and romance.  
However, candles aren't all that romance has in store for February 14th. What better to pair with the candle My Oud—jam-packed with notes of floral, plum and agarwood—than a dozen red roses? Such a combination is tough to beat, especially from an established and praiseworthy company like Fiore Designs, who specializes in succulent flowers and plants for special events. Want to try something other than roses—why not spice up your Valentine's Day with other romantic flowers, such as tulips, orchids or lily stargazers?
Whether you're celebrating 40 years of marriage or a burgeoning new and exciting relationship, cannabis candles and fresh flowers clearly send a strong signal to Cupid to line his arrow up sooner.
Leave a comment
Comments will be approved before showing up.
---
Also in Urban Re-Leaf Candle Blog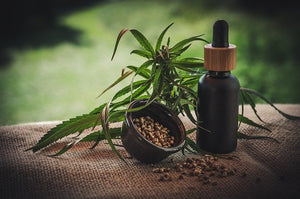 Dear Friends,
Happy Holidays! If you're still searching for the perfect gift for friends and family who love the cannabis/ hemp world, here's my holiday gift guide featuring the best cannabis cookbooks, accessories, infused eats, and infusion devices out now.