Candle Decoration Tips for Your Home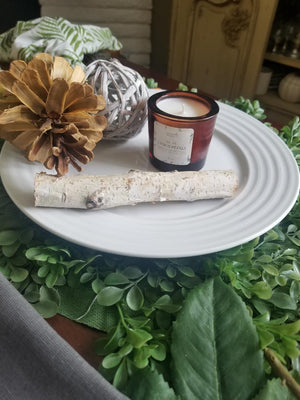 Candle enthusiasts know all too well the countless ways in which one can decorate and accessorize around the home. After all, many associate carefully placed candles with a sharp eye for design, greatly affecting a space's mood and ambiance. Even though there are a myriad of possibilities out there, who doesn't love a refresher course on how candles can pack the most decorative punch?
We're going to dive into inventive and fresh approaches to candle design, all so you can get the most out of your home or dwelling!
 It's common to reach for a bouquet of flowers when in the mood to decorate and alter the look and feel of a room, but how about integrating your penchant for candles with flowers? Candles can actually highlight floral arrangements, working together to cultivate an inviting and welcoming feeling. For example, have you tried to include candles inside a floral presentation or right beside it showcase it in better light? Long story short—you don't need to place a candle at one end of your mantle and red roses at the other; think about ways to integrate the two so they can work hand-in-hand.
A top pick for candle enthusiasts is Salonka, which is made with coconut wax and eco-friendly wicks. While Salonka contains no THC, it does have cannabis essential oils, which are sure to foster a relaxed mood, no matter where you place it in your home. Known for its exotic scent as well as its spicy notes, Salonka call into being a handful of smells—orange, oak moss, and coriander, just to name a few.
Windows are a great place for candles, particularly in the evening and nighttime hours. While nothing beats the antique quality of a candle holder, burning candles at your windowsill while contained in glass holders will allow the light inside to be refracted. Furthermore, candles provide more light when juxtaposed against a white wall.
If you are using a candle holder, ones made of metal will reflect more light. A single candelabrum will offer more light than smaller ones on metal plates, so keep in mind that less can be more if you're trying to really light up a room. This is particularly important to remember when decorating dining rooms since many want to create that intoxicating dinner-by-candlelight vibe.
At the end of the day, remember you have options when it comes to candle design—not only where you place them, but also how you want your sense of style reflected.  
Leave a comment
Comments will be approved before showing up.
---
Also in Urban Re-Leaf Candle Blog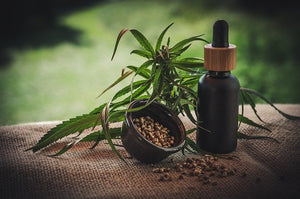 Dear Friends,
Happy Holidays! If you're still searching for the perfect gift for friends and family who love the cannabis/ hemp world, here's my holiday gift guide featuring the best cannabis cookbooks, accessories, infused eats, and infusion devices out now.