6 Tips to Creating the Perfect Home Spa Day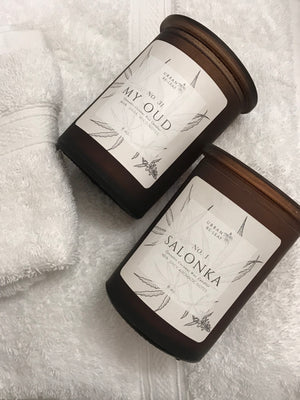 1. Pamper yourself
Creating your 'Me time' means telling your kids, spouse, room-mate, overly curious cat that you are off on a solo bathing adventure. Leave the cell phone muted in another room and just be one with yourself!  It's yoga  without the painful moves and expensive clothing. While you have the time already set aside- put a clay mask on. Put a hair mask on. Put a Halloween mask on, doesn't matter. It's your time to be your beautiful self. You deserve it! 
2. Libation
We at Urban Re-Leaf are wine people, a nice crisp cold glass of sauvignon blanc while sitting in the tub? A full bodied French Merlot after 'world's longest day ever' ?  If wine isn't your thing, then tea makes an amazing bath accompaniment or a big glass of ice water to cool the body down. Our tip: be realistic. Bring the bottle with you to the tub, we all know one glass isn't enough. 
3. Urban Re-Leaf Candles.
Bathroom lighting is  fantastic for taking that awesome selfie or putting on make-up but the message they are telling your body it is Go Time- not relax time. Turn them off and light our 2.5 votive and 6 ounce candles around the bathroom and a few on the tub ledge. The flickering light helps to mute your mind. You can always add our brown metered vessel on the bathroom counter top if you want an extra pop of relaxing smells. I would like to suggest Calming Lily or My Oud if you are more of floral person and Havana Wood if you are a woodsy scent person. 
4. Music
Playing relaxing music or whatever your latest favorites are in your recently Added playlist is perfect.  Is there anything better than the soothing sounds of Norah Jones while lounging in a tub? No, no there is not. 
5. Robe
Yes, Robe. Nothing ruins the post tub high faster than your slightly moist shower-towel. Get a thick terry cloth bath robe to slip into after the bath, you'll thank us.
6. Temperature
Optimal bath temperature is 94 degrees Fahrenheit for our bathers . We know you're not going to be running for your thermometer so just use your wrist to gauge the temp. If you like a hot bath- then leave a towel in the freezer to wrap around your neck, and if you are taking a cooler tub- then throw a towel in the dryer and get it nice and toasty before putting around your neck. The drastic difference in temperatures jolt the body into your rem cycle.
Leave a comment
Comments will be approved before showing up.
---
Also in Urban Re-Leaf Candle Blog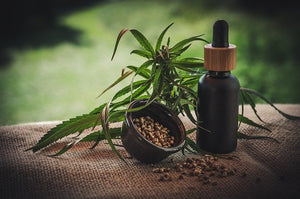 Dear Friends,
Happy Holidays! If you're still searching for the perfect gift for friends and family who love the cannabis/ hemp world, here's my holiday gift guide featuring the best cannabis cookbooks, accessories, infused eats, and infusion devices out now.