3 Notes to Create a Relaxing Home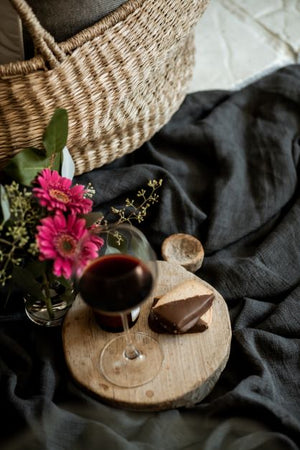 3 NOTES TO CREATE A RELAXING HOME
An old wives' tale has long promised that a few drops of lavender oil sprinkled on a pillowcase is a passport to swift slumber. We don't dispute the effect but prefer our olfactory calm-down to take a more sophisticated form, namely a moment of mindfulness spent in the company of our favourite fragrance and with the updated version with cannabis essential oils.
Fortunately, lavender or cannabis essential oils aren't the only notes lauded for its ability to help one unwind, as vanilla, sandlewood and jasmine are all known to have a similar effect.
SANDLEWOOD
From incense to aromatherapy, sandelwood has long been prized for its ability to promote relaxation, without the accompanying sense of drowsiness that's often associated with lavender. In Havana Wood the rich sweetness of sandlelwood is teamed with tobacco and honeysuckel also known for its calming effect. With the addition of soft floral notes to create an air of romance, this scent might be the ultimate scene-setter if you're planning to spend the day (or night) relaxing a deux.
JASMINE
While on the subject of heady experiences, those lazy drowsy days of mid summer are perfectly captured in the full, sweet notes of the jasmine blossom, one of nature's most effective mood-boosters. If you're fortunate enough to be in the northern hemisphere, spending relaxation day surrounded by trellises bursting with blossoms is always a good idea. Those on the other side of the globe can recreate the experience with Citrus Petals which combines gardenias, red currants and grapefruit.
VANILLA
Slightly sweet gourmand notes like vanilla are quite simply a shortcut to comfort, invoking memories of birthday cakes and iced biscuits. For a true gourmand experience, Woodsley combines the softness of a vanilla base with bourban pecans in the mid notes; hints of mandarin and orange flower bring some zest to the sweetness. 
But vanilla isn't all cupcakes and parties, it also has a sophisticated side, particularly when it's teamed with Coconut, Cardammon and Peony notes. If your idea of relaxation involves a certain old-world glamour, Vivid Dawn won't disappoint.
Shop your favorite Urban Re-Leaf scent that you love to relax with.
Leave a comment
Comments will be approved before showing up.
---
Also in Urban Re-Leaf Candle Blog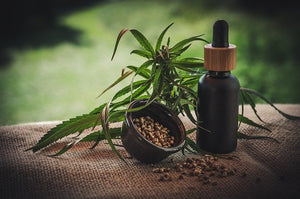 Dear Friends,
Happy Holidays! If you're still searching for the perfect gift for friends and family who love the cannabis/ hemp world, here's my holiday gift guide featuring the best cannabis cookbooks, accessories, infused eats, and infusion devices out now.